Image courtesy of IGN
Mario Maker recently released for the Nintendo Wii U, and dang do I love games like this! Even back to when I bought the PS3 for the express reason of playing Little Big Planet, or further back when the only thing on my 3rd grade Christmas list was Jazz Jackrabbit 2 so I could play with the Jazz Creation Station, my love of level editors would likely receive a large chapter in the biography that nobody is going out of their way to write about me (yet).
Putting game design in the hands of the player gives the actor the chance to play director for a while, and I feel like this gives a great deal of perspective to gamers that they don't always get.
And sometimes it just results in terrible levels. What gives?
Except that good level design, even when incredibly simple, is only deceptively simple. It requires a lot of psychology and what I like to call "quantum forethought."
This over dramatic representation of a quantum brain courtesy of Salem News
Quantum forethought?
It's kind of a clunky term for it, and I'm sure that there's better terms already invented for the same idea. This is what I get for being a self taught game designer!
If you design a level so that you have to jump across a giant gap, perhaps there's only so many players ballsy enough to try it: you have to put an indicator of some sort that this is the right way to go for the more cautious players. Perhaps there's an intricate maze of hazards designed to encourage that a player use finesse and quick reflexes to avoid the obstacles... but then another player just takes the first hit and uses his invulnerability recovery period to juggernaut through the rest of the obstacles, ruining the entire level.
The reason why I call this quantum forethought is that you have to imagine that you're creating a world that is going to be navigated in an indefinite number of universes where the hero is anything from cautious to too confused to brave on the verge of suicidal to knowing the way the game is made so well that he has learned how to glitch through walls. You must account for all of the possible ways that somebody is going to approach a situation (by understanding every ability and abuse of the player character's abilities) within reason while still making the level fun, flowing, natural, challenging, interesting, and seemingly not deliberate.
I mean, you'd be stupid not to expect it.
Tom Hall (co-founder of id Software) once said that you have to make 100 bad games before you start really making good ones, and I agree with that. I think I made 2,000 bad games before I started making good ones, but I was just being thorough.
But people complain that the game is flooded with bad levels, so let's look at that.
What is a bad level?
Whoa! Calm down there. I'm not ready for that kind of commitment. Answering that question could take several articles and way too much of my time, going well into my later years.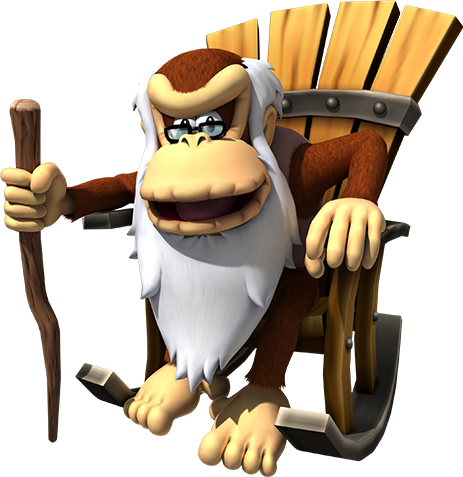 "...and also don't put invisible hazards during complicated platforming sequences. Also! Don't..."
Instead, I'm willing to discuss a much more interesting question with you: what is the worst level possible?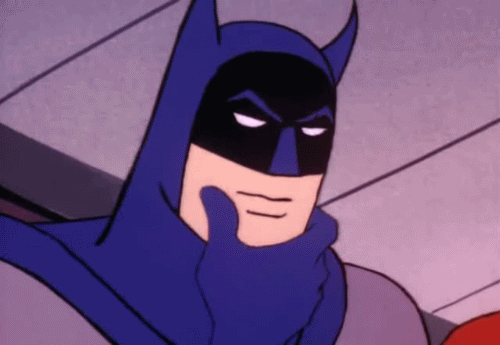 I couldn't find Mario doing this, so Batman will have to do.
It may seem obvious to some, but let's take an analysis of different possible "worst" levels possible. The concept is interesting because when you try to think of a truly "worst" idea there is always another aspect of game design or concept about a different design that is somehow worst-er.
Worst Level 1: The Great Empty
Nothing left, only the goal to the right. Nothing else. Just Mario, the floor, and the flag. A vast expanse between them. Bonus points if the ground is something that slows you down so the level takes even longer.
The real sin here is that no effort is put forth. No thought or anything. It's just a long walk to the finish.
The whole level is a chaotic cloud of enemies much larger than that shown in the example picture. Usually the most annoying, difficult, and confusing enemy too. Maybe they're even raining on you. And, just, so many of them. You're probably not getting any powerups or health items either. Whoever made this level is an asshole.
It's questionable that the person who made the level ever actually beat it, or in the case of Mario Maker (where the level has to have beaten at least once by the creator) it's questionable that they did so without dedicating 15 hours to trial and error.
Single block platforms. At random intervals. All spaced far apart.
You start at the end. There is nothing inbetween.
Those are really bad.
This is one of the reasons why people hate exclusive items and DLC: when there's something that you can't get even if you wanted to because a certain point has passed, you feel like the game developers are arbitrarily waving something in your face that you want but can never hope to get.
I'm talking about in the game, of course.
Dude, are you okay?
What? Huh? Oh, yeah. No, I'm fine. Totally fine.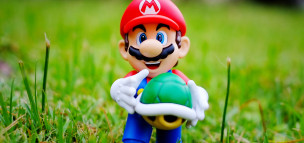 "In a way, I'm-a just an empty shell too! Wah-ha!"
What was all of that about?
Well, a game's levels are how you experience the game. So, if the level is empty, so is your experience. When you start stripping away the fundamental aspects of what makes a level good you start to end up with an existentially disturbing void. A rather meaningless experience, which unfortunately for Mario, will be his entire life if lived within those levels.
It's a reminder that level designers should put effort into their creations because the people experiencing said creations don't want empty experiences. They also don't want frustrating or futile experiences. They want fun and challenging experiences that will leave them feeling satisfied with themselves.
It's still a pain in the ass though
So how does this affect the way we should look at Mario Maker?
...but those of you really trying to make good levels and simply failing to do so are learning. People will make some hurtful comments, for sure. But hey, fuck 'em. Besides, the Miiverse seems to have some of the most well natured commenters I've ever experienced.
Real Niceguy Eddie right here
I've loved games with level editors going as far back as Space Station Pheta, and using them has undoubtedly made me a better game developer over the years.
Take constructive criticism and don't let positive comments go too much to your head. Learning level design is an art, even if you're an amateur. Master it and become an artist.
What about me?
What, you haven't made any levels for Mario Maker?
Oh! Right.
If you're interested in some of my creations in Mario Maker, I'll leave some codes of the better ones below: